Project One is a program offered by Trek that allows you to customise your bike.
What is Project One?
Project One is a program offered by Trek that allows you to customise your bike. Choose everything from the paintjob, to the drivetrain and accessories in order to create the bike you've been dreaming of.
Which bikes are eligible?
For 2020, you can choose from the Madone SLR, Émonda SLR, Domane SLR, Domane+ LT and Speed Concept for road bikes and Fuel EX, Top Fuel, Remedy, Pro Caliber, Super Caliber, Slash and Rail for mountain bikes. It's a very complete selection of hi-end bikes produced by Trek.
A very easy 3-step process
First, we help you determine which bike suits you best, what frame size you need and the accessories and parts you want.
Then, once the order has been processed, your bike is produced, painted and assembled at the Trek factory in Wisconsin, USA.
Finally, your bike is shipped to our store and we do the final fitting and adjustments with you.
See it for yourself
Here's cool video from the Youtube channel GCN, where a presenter goes at the Trek factory to witness the production of his own personal bike. You also get a tour of the plant in Madison, Wisconsin.
Why choose Project One
Choose your drivetrain, wheels and accessories
With Project One you can equip your bike with the drivetrain you prefer and one that suits your budget. Choose from amazing groupsets like Shimano Dura-Ace, Shimano Ultegra and Sram Red in their electronic or mechanical versions. You also get to choose the ratios you want, thanks to a wide selection of cassettes and chainrings.
Wheel options are also very vast, with alloy and carbon options in various depths and price points, meaning you can build a super lightweight climbing rig or a more aero focused speed bomb. Most carbon wheels are also available as tubulars for the old school riders out there. You also get to choose your saddle, handlebar, stem and other details.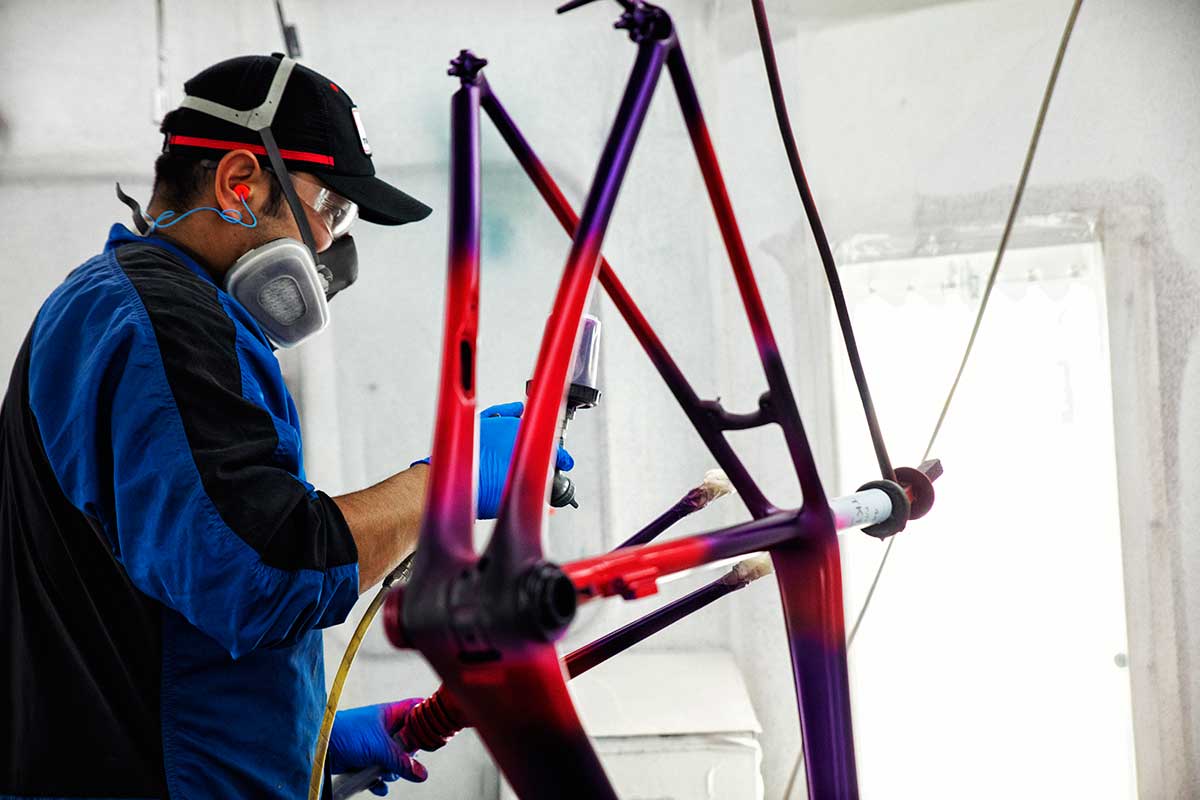 Select a unique paint
With multiple modifiable paint schemes and exclusive paint jobs, it is possible to create a truly unique bike. Choose from the multiple free paint schemes or select one of many customisable schemes for an additional fee and let your creativity flow. Trek also offers the very light U5 Vapor coat, which only weights 5 grams, as well as various custom paint jobs from Trek riders, like the new Alberto Contador scheme.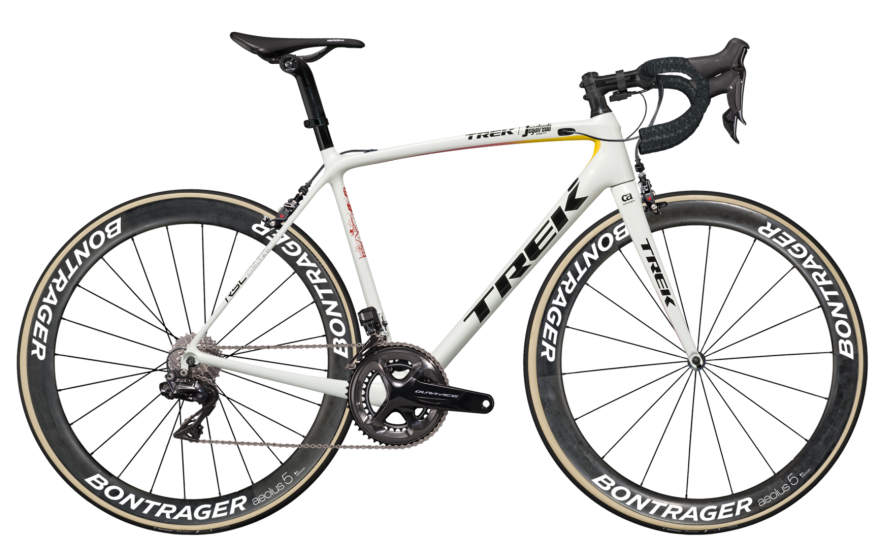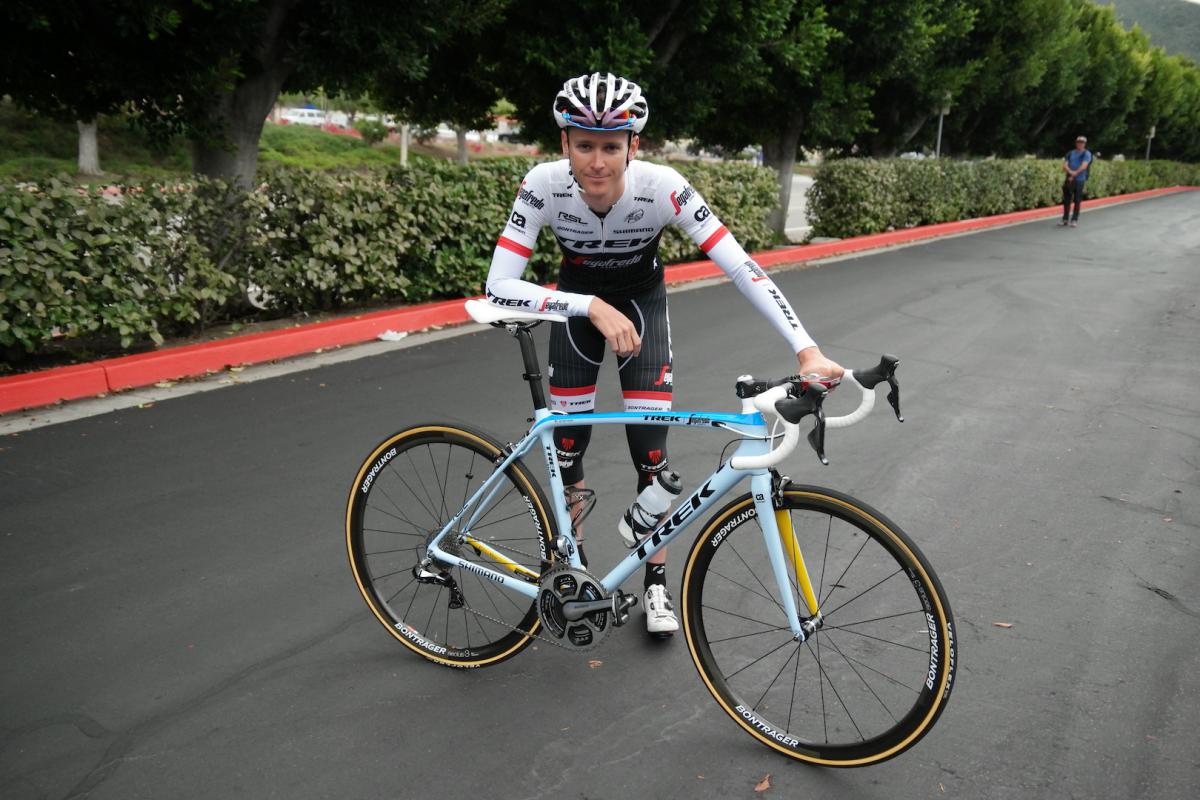 Bikes are handmade in the USA
Every bike made of 700 series OCLV carbon and every Aeolus wheel, is handmade in the United States with Trek exclusive carbon fiber. Frames built with 600 series OCLV carbon are built in Asia, but painted and assembled in the USA.
Geometry choice
For the most aggressive riders out there, Trek still offers its famous H1 geometry for the Émonda SLR, which puts the rider down and low for ultimate aero performance. Aside from a few RSL models that come stock with the H1 geometry, Project One is the only way to get your bike in the H1 geometry. As for normal cyclists who don't need that super agressive position on the bike, you can select the H2 geometry which will get you low enough, while still offering you some comfort.
Good production lead time
Although lead time can be higher during summer, or just after the launch of a new product, we usually see bikes be delivered in a few weeks, which is quite impressive for full custom bikes that have to be built from the ground up.
Project One online platform
The Project One online platform allows you to create any bike the way you want before you make your final decision. You can try a few options and send your final creation directly to us by email. Our experts will gladly contact you with detailed informations about pricing and lead time.