The perfect gift... every time!
We offer 2 different types of gift cards on our website.
All gift cards can be used online and in-store. Gift cards can be used for all purchases.
Traditional gift cards
Traditional gift cards will be sent by mail just like a regular order. You can also find traditional gift cards in all our stores.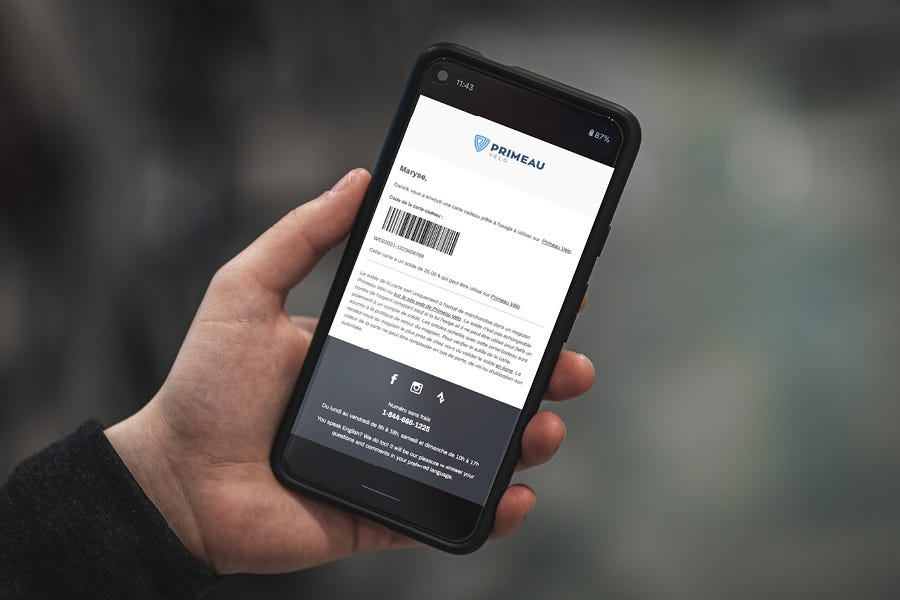 Virtual gift cards
The virtual gift card is a quick and easy way to give a gift to a loved one. It is sent directly to them via email once it has been created in our systems.