When we ride regularly, it is always profitable to wear clothing that was specifically made for cycling.
Upper body clothing
Cycling specific jerseys
When we ride regularly, it is always profitable to wear clothing that was specifically made for cycling. On jerseys, the main difference is the drop tail back, which is adapted to the rider's position on the bike, thus offering more comfort and freedom of movement.
Cycling jerseys will also use different technical fabrics that were designed to optimize moisture wicking and dissipate heat, allowing you to stay dry and comfortable all ride long.
Road bike jerseys will usually feature 3 practical rear pockets to store your ride essentials such as keys, snacks, rain jacket, etc. Jerseys for mountain bikers on the other hand usually don't have pockets since most riders prefer to wear a backpack to carry their stuff.
Difference between the fits
Road bike jerseys come in different fits ranging from casual and loose for comfort, to more adjusted for everyday performance, and next to skin for absolute speed. It's up to the rider to determine what feels best.
Mountain bike jerseys are less focused on performance and usually feature a casual fit that feels great and allows better freedom of movement.
Jackets: windproof, waterproof, thermal?
The weather in Canada is very varied, and the right technical clothing will allow you to face the elements with more comfort. When the weather is nice, but windy, a windbreaker protects against cold winds and usually offers light protection against the rain. Raincoats are ideal when trying to beat the weather or for riders who like to run errands. For those who are not afraid of the cold, thermal coats allow them to face the coldest temperatures, while still wicking moisture. This is an important feature as fabric must remain dry to retain heat efficiently.
Baselayers
Baselayers are usually made with highly breathable fabrics and possess great moisture wicking properties. Some models use thermal fabrics for colder riding temperatures. Riders wear them under their jerseys or shorts for an increased protection and regulation of the body temperature.
Lower body clothing
Shorts: with or without bibs?
Many riders seem to think that bib shorts are only for professionals, but in reality they offer great features that please a wide range of cyclists. First of all, the bibs remove the pressure applied on the abdomen by the elastic waistband, thus allowing a better blood flow and oxygen intake. Furthermore, thanks to the bibs, the chamois remains in place all ride long, so you can say goodbye to chafing and saddle discomfort.
Shorts without bibs also have their charm and come at a more affordable price, which makes them popular among recreational cyclists. We like their simplicity and the fact that they are very practical for nature breaks.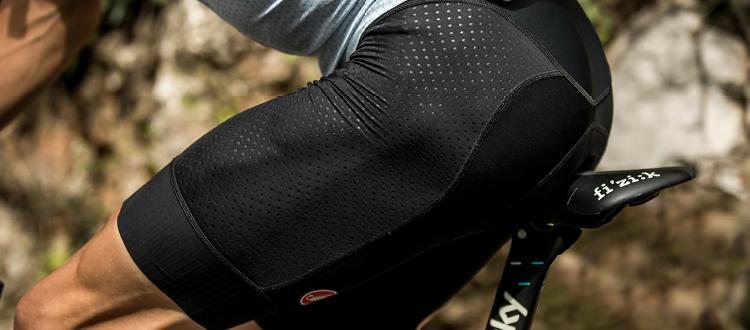 Chamois
The chamois is the key component of a cycling short. It's basically a pad that offers more comfort by dampening vibration. They come in various thicknesses and density, and are recommended for both short and long rides.
The quality of the chamois will correlate with the price point of the shorts. A more expensive chamois will be more durable, more supple and more dense. Another point to note, most chamois are also gender specific, again in the name of comfort.
The chamois is not as common in mountain biking shorts, some models include one, others don't. You can always wear a liner with a chamois in a regular short as well. Whatever suits your needs!
Fabric technologies
Apart from moisture transfer technologies, other brands, in order to stand out from their competitors, try to develop clever technology. For example, Sugoi offers the Zap collection, where every piece of clothing incorporates reflective details allowing you to be seen in low light conditions. Gore has the Windstopper technology for windproof and water-repellent fabrics.
Clothing accessories
Socks
Made from moisture wicking fabrics that dry quickly, cycling socks offer a light compression to improve blood circulation and good arch support for improved stability. The thinner fabric doesn't create pressure on the shoe. Some socks are also made of thermal fabrics to prevent the foot from freezing during winter outings.
Shoe covers
Shoe covers were designed for rainy, windy and/or colder days. They help keep your feet dry and warm. Some models even optimize your aerodynamics performance. Toe covers are also a great versatile option for warmer days. They are easy to take off on days where the temperature changes depending on the sun and the wind.
Gloves
There are a lot of different cycling gloves: short fingers, long fingers, road, mountain, thermal, etc. Thanks to strategically placed pads, they allow superior bike control and dampen part of the vibrations for greater comfort. However, a thicker cushion doesn't necessarily means less numbness, as hand numbness is often caused by bike fit issues.
On the technical side, gloves use breathable fabrics, and sometimes thermal fabric for colder weather. Mountain bike gloves are strategically reinforced to protect your hands from tree branches, as well as during falls. Furthermore, most of them feature long fingers for the same reasons.
Cycling sunglasses
Cycling sunglasses will protect your eyes against UV rays, but also against dust, branches, road debris, wind, rain, and even bugs. At 30km/h or more, any object can be dangerous for your eyes.
Quality lenses will increase contrasts and help you see road imperfections while reducing the dazzling effect of the sun. For mountain biking, most lenses will be clearer in order to be suited to shady conditions. Some models are wider for better protection of the face.
Body armor
Body armor was made for mountain bikers and skate park riders. The pads easily slide over elbows and knees and are so light and comfortable that you will forget about them, until you need them. They are made from different materials depending on your needs and preferences.
Arm and leg warmers
Arms and legs warmers, made of thermal fabric, are ideal for colder rides where you need that extra layer that breathes more than a windbreaker. Since they can easily be stored in your jersey pockets, they are very practical and versatile. On the other hand, arm and leg coolers offer a refreshing sensation while protecting your skin against UV rays. Their breathable fabrics keep your skin dry for a greater comfort.
Hats and caps
Cycling caps add a classic and stylish touch to your outfit. Made to wick moisture and quickly dry, they prevent sweat from running down your face. Furthermore, they block cold air during chilly rides. They also prevent bugs from getting stuck in your hair.
For the cold season, somes models includes a liner to protect your ears and neck from the wind and cold.
Shoes
Different closing systems
These days, 4 closure systems currently exist on the market: velcros, ratchet systems, Boa systems, and traditional laces.
Durable and affordable, velcro straps can be found on entry-level cycling shoes. Ratchet systems offer a more secure hold in the shoe, while remaining affordable. Boa systems allow micro-adjustments while pedaling, reduce pressure points and are lighter, making them a popular choice on more expensive cycling shoes. For lovers of a more classic and sober style, lace-up shoes offer a great level of comfort thanks to their supple upper and because they allow a perfectly distributed fit on the foot.
Sole rigidity
The soles of road bike shoes are either made of nylon or carbon, a material known for its lightness and rigidity. They usually feature a stiffness index between 8 and 12. The higher the index is, the more rigid and lightweight the sole will be, providing an efficient power transfer.
On mountain bike shoes, the outsole has grip and lugs, an absolute must for walking the the trail. Some shoes can accept cleats and others are optimised for use with flat pedals. Riders choose their cycling shoes depending on the discipline they prefer and the pedals installed on their bike.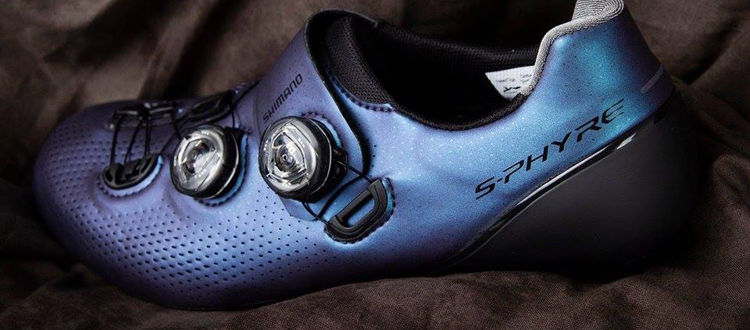 La différence entre les marques
Assos, Attaquer, Castelli, Oakley and Poc are brands known for their top of the line apparel. Other brands such as Bontrager, Craft, Garneau and Sugoi offer a large range of apparel to answer the needs of both recreational cyclists and racers.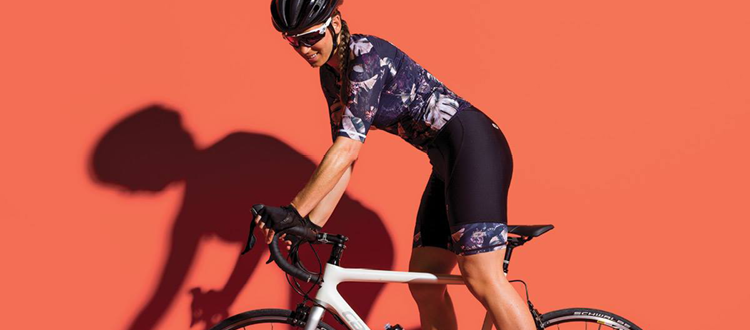 Kid's apparel
Other brands also started to develop apparel for young riders. Kids cycling shorts increase the comfort during long rides, while gloves dampen vibrations and protect their hands in the event of a fall.
---
Let yourself be tempted by our wide selection of cycling apparel and come try it in one of our stores located in Blainville, Brossard and Laval.