45NRTH is an american company located in Minnesota and made of a bunch of winter enthusiasts.
They've used their experience facing the cold climate of the North to design warm apparel and tires capable of tackling extreme winter conditions.
Wölvhammer Boots
Made to face harsh and snowy trails, the 2020 Wölvhammer boots are now lighter, more comfortable and offer better grip. Featuring the same exceptional warmth, they were designed for temperatures ranging from -4 to -18°C. Every detail was carefully thought-out: from the water resistant fabric to the rubber lugs for hiking, these are the perfect boots for changing weather.
Cobrafist / Draugenklaw Pogies
The Draugenklaw and Cobrafist pogies were specifically designed for protecting and warming your hands while riding your fatbike, but without impeding on handling performance. They are water resistant, retain body heat and wick away moisture. The lighter version, Draugenklaw, is ideal for mild temperatures and racing whereas Cobrafist offers superior insulation for colder weather. They even have vents to help regulate body temperature.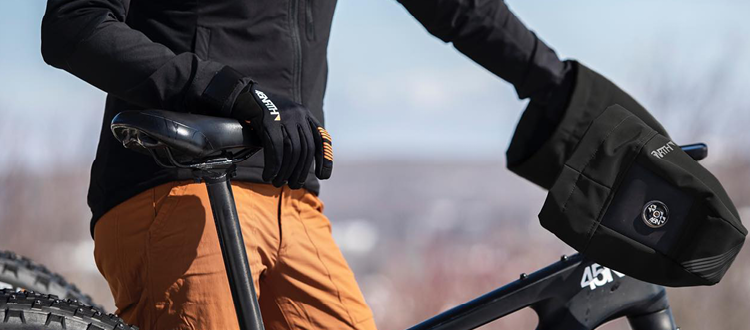 Strumfist 4 / Nokken Gloves
Now onto gloves, the Sturmfist 4 and Nokken are made from breathable fabrics and offer great protection from bad weather. Specifically designed for cycling, they ensure great control when shifting or breaking. Nokken gloves feature a light merino wool insulation, which is ideal for mild temperatures (7 to -3°C) and can also be worn inside Cobrafist pogies. Sturmfist gloves combine high-end materials and superior insulation technology for greater comfort and warmth in colder conditions (-9 to -18°C).
Naughtvind Jacket
When the temperature drops below 15°C, 45NRTH recommends layering a merino wool base layer and sweater under their Naughtvind jacket to retain body heat and stop the wind. The breathable sublayers will wick away moisture so you can stay dry. As you warm up, simply unzip the vents under the arms to regulate your body temperature.
Naughtvind Pants
Naughtvind pants offer protection against harsh winter conditions thanks to the use of a windstopper and water-resistant fabric. This breathable material wicks away moisture, and its stretching capacity allows great freedom of movement. Wear it over your favorite long bibs et be ready to face cold weather.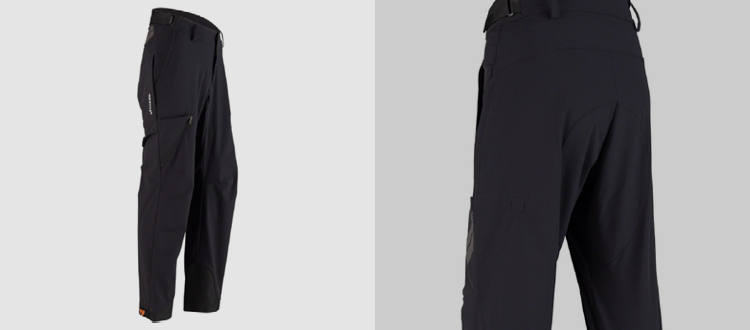 Dillinger Tires
Available in both 26" and 27.5", the Dillinger balances speed and traction so you can ride on snowy trails with confidence. The tread features tightly spaced central lugs for reduced rolling resistance, while the tall side lugs provide superior grip when cornering. They come in a studdable version at a more affordable price, and already studded for a greater bite on ice.
Xerxes Tires
Designed for daily rides,the Xerxes features an aggressive tread for superior traction in the snow and on the ice, while the tightly spaced lugs reduce rolling resistance for greater speed.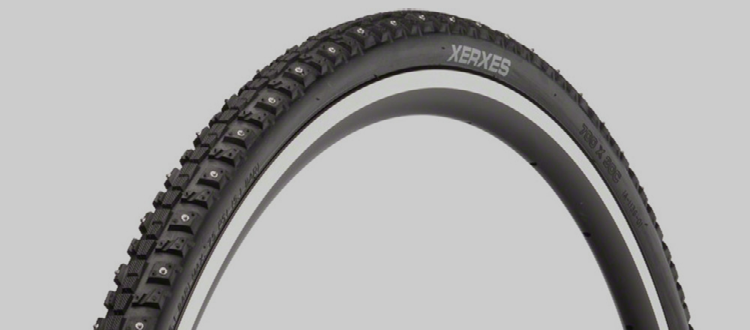 Wrathchild Tires
Whether you install it on your mountain bike or your fatbike, the Wrathchild ensures unparalleled traction letting you take on the most extreme challenges. In loose snow, the tall and deep lugs provide great bite for optimal acceleration, braking and cornering stability. The large tread sheds snow with great efficiency and provides constant traction, while the extra-large studs bite into the ice. Its big brother, the Wrathlorde, offers unmatched performance even on rough terrain.
---
Get ready for the Canadian winter with 45NRTH. Find these products in our stores in Blainville, Brossard and Laval, as well as on our website.