Although pros have been using power meters for years, amateurs and recreational riders are just starting to use them.
Over the last couple of years, we've seen the arrival of new products that are more affordable and easier to use. If you're looking to improve your fitness efficiently, a power meter is the best tool available.
What is a power meter?
A cycling power meter is a device that measures the power output of a cyclist in real time. Your power output is the most reliable training data since it is not affected by physiological and outside variables the way heartrate and average speed are.
With a power meter, you have acces to real performance values, whatever the circumstances, and it becomes much easier to keep a steady pace, which allows you to ride faster and longer.
Why use a power meter?
You buy a power meter to improve your performance and become a better cyclist. Most riders who start using a power meter change the way they ride; they become more efficient and ride at a higher average power instead of wasting energy on useless bursts, just think of how Chris Froome rides up a climb.
Better pacing also means your training will produce more results, because interval workouts become more efficient, which translates into more performance.
Also, most cycling coaches use power data to develop rider-specific training plans. They use websites like Garmin Connect and Training Peaks, that allow you to create a training journal to keep track of your progression.
The main options
Crank arm based power meters
Compagnies like Stages and Pionner use a crank arm with a power meter. It measures power on the left leg and then doubles it to give a total power reading. These power meters are super light, since they only add 20 grams to the weight of the crank. They are affordable, easy to maintain and easy to install on multiple bikes. It's a great buy for a first power meter.
Crank based power meters
Other brands like SRM or Quarq use a full crankset to measure the power output of both legs. The SRM crankset weighs only 80 grams more than a regular Shimano crankset, which means it's pretty light. They offer more accurate and reliable data. This type of power meter is better suited for cyclists who only use one bike, since it is harder to change from one bike to another.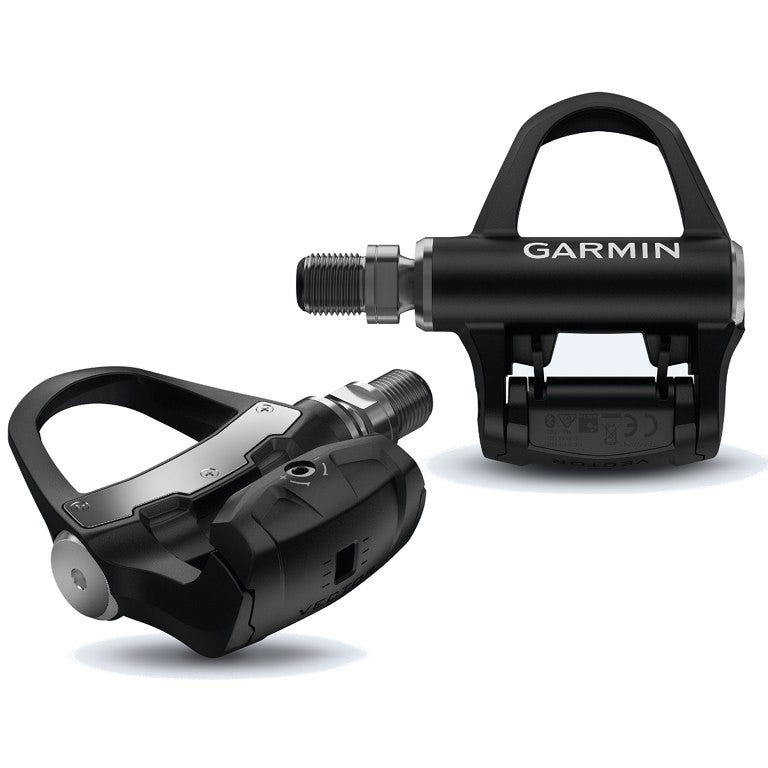 Pedal based power meters
Garmin offers pedal based power meters with the Vector pedals. The installation is the same as with regular pedals, which makes it easy to use them on different bikes. You also get power readings for each leg. It's a great way to work on leg discrepancies. The Vector S model is a more affordable option with left power only. There is the option to buy the right pedal separately. Garmin also offers GPS computer which are perfectly adapted to power meters.
Hub based power meters
The Powertap brand is most known for their hub based power meters, although they now offer pedals and cranksets with power meters. You can buy the hub alone and build the wheel of your choice or you can buy the Powertap wheel with the hub already built-in. If you plan on using one wheelset, this option makes it easy to transfer your power meter to different bikes. It's a good reliable product.